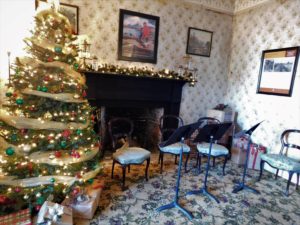 Cooper-Molera Adobe Christmas in the Adobes
A big thank you to all who volunteered, attended, and celebrated California State Park's 36th Annual Christmas in the Adobes event last weekend. We are so glad to have been open again for this great event and we hope you felt all the warmth and cheer for the holidays. We hope everyone has a great holiday season!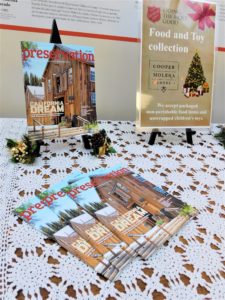 Preservation Magazine Features Cooper- Molera
We are glad to share that we will were featured in Preservation Magazine's Fall 2019 issue. Here you can read all about our recent re-opening and renovations: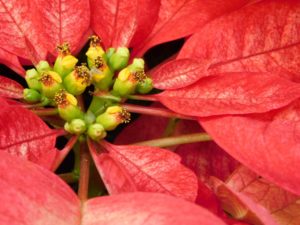 Cooper-Molera Adobe Museum's Holiday schedule
Closed: Nov. 25, 28 ; Dec. 23, 24, 25, 30,  ; Jan 1
Open: Nov. 26, 27, 29. 30 ; Dec 22, 26, 27, 28, 29, 31
Save the Dates: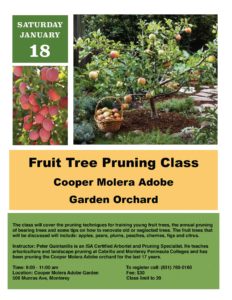 Garden Clinic: Fruit Tree Pruning
Learn the basic techniques for pruning your fruit trees. The class will cover the initial training of a young saplings to the annual pruning of bearing trees and some tips on how to renovate an old or neglected tree. Fruit trees cover will include: apples, pears, plums, peaches, cherries and figs.
Instructor: Peter Quintanilla is an ISA Certified Arborist and Pruning Specialist.
He teaches arboriculture and landscape pruning at Cabrillo and Monterey Peninsula Colleges and has been pruning the Cooper Molera orchard for the last 17 years.
TO REGISTER CALL: (831) 760-0160
Date: Jan 18, 2020
Time: 9:00 – 11:00 am To register contact: Peter Quintanillia: pquintree@gmail.com
Location: Cooper Molera Adobe Garden
Fee: $ 30 Class limit to 20