The Monterey Peninsula with its astounding beauty and compelling history has attracted visual and literary artists for decades. The influx of these thinkers led to the establishment of a legendary turn-of-the-century artist colony that continues today. One of these important artists that relocated to the central coast was Armin Hansen.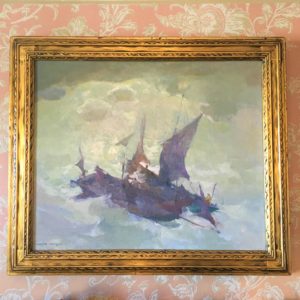 Armin was born on October 23, 1886 in San Francisco, California. His father, Herman W. Hansen, a well known artist of westen scenes, began instructing Armin in drawing and watercolor when he was about five years old.
Armin later attended Mark Hopkins Institute studying under Arthur Matthews before heading abroad to study at the Royal Academy in Stuttgart, Germany. He spent two years studying and touring art centers throughout Europe. To help fund his art studies and painting he signed on as a deckhand on a Norwegian trawler and other commercial vessels for the next four years. Returning to San Francisco in the fall of 1912 Hansen briefly taught art at UC Berkeley and the California School of Fine Arts.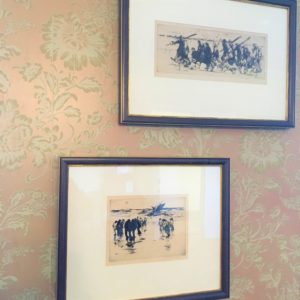 In 1913 Hansen came to Monterey where he eventually settled teaching private art lessons and focused on painting and etching seascapes, coastal scenes and depictions of the Monterey fishing industry and people. He was quoted:
" Every move I have made and everything that I have done has always been to go back to the water and to the men that gave it its romance. I love them all."
in early 1920 he built a house a 762 Eldorado Street in Monterey and in 1922 Armin married one of his art students, Frances Rives. They had one son Whendelborg (Motje). Hansen passed away in Monterey on April 23, 1957.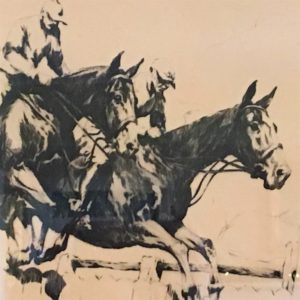 In Monterey, Hansen was a dynamic community member and active in the creation of the Monterey History and Art Association, a founding member of the Carmel Art Institute. As an early member of the Carmel Art association serving as a board member from 1933-1952 and as president from 1934-1949. 
Hansen is remembered as one of California's Most significant artists and locally for his passionate paintings and etchings depicting the sea and the people who worked it. During his career he showed work in more than 100 galleries and exhibitions.
We would like to thank the City of Monterey for loaning this exclusive collection of paintings and etchings from their collection as part of out "Changing Places" art program.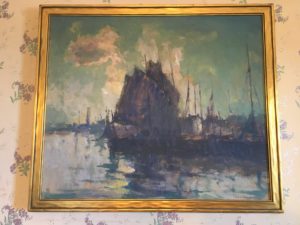 Featured Image: Courtesy of the Trotter Galleries