History of Archaeology at Cooper Molera
In 1972 the National Trust for Historic Preservation granted California State Parks a long-term lease of the Cooper-Molera Adobe. The property was in poor condition. Prior to restoration a series of historical, architectural and archaeological investigations were initiated to provide a guide for preservation work. Dr. William Wallace headed up the first archaeological investigations at the site. His crew removed floors inside the building and excavated the fill below, stripped plaster from the walls to investigate and document architectural modifications and uncovered the foundations of several outbuildings and courtyard walls in surrounding yard areas.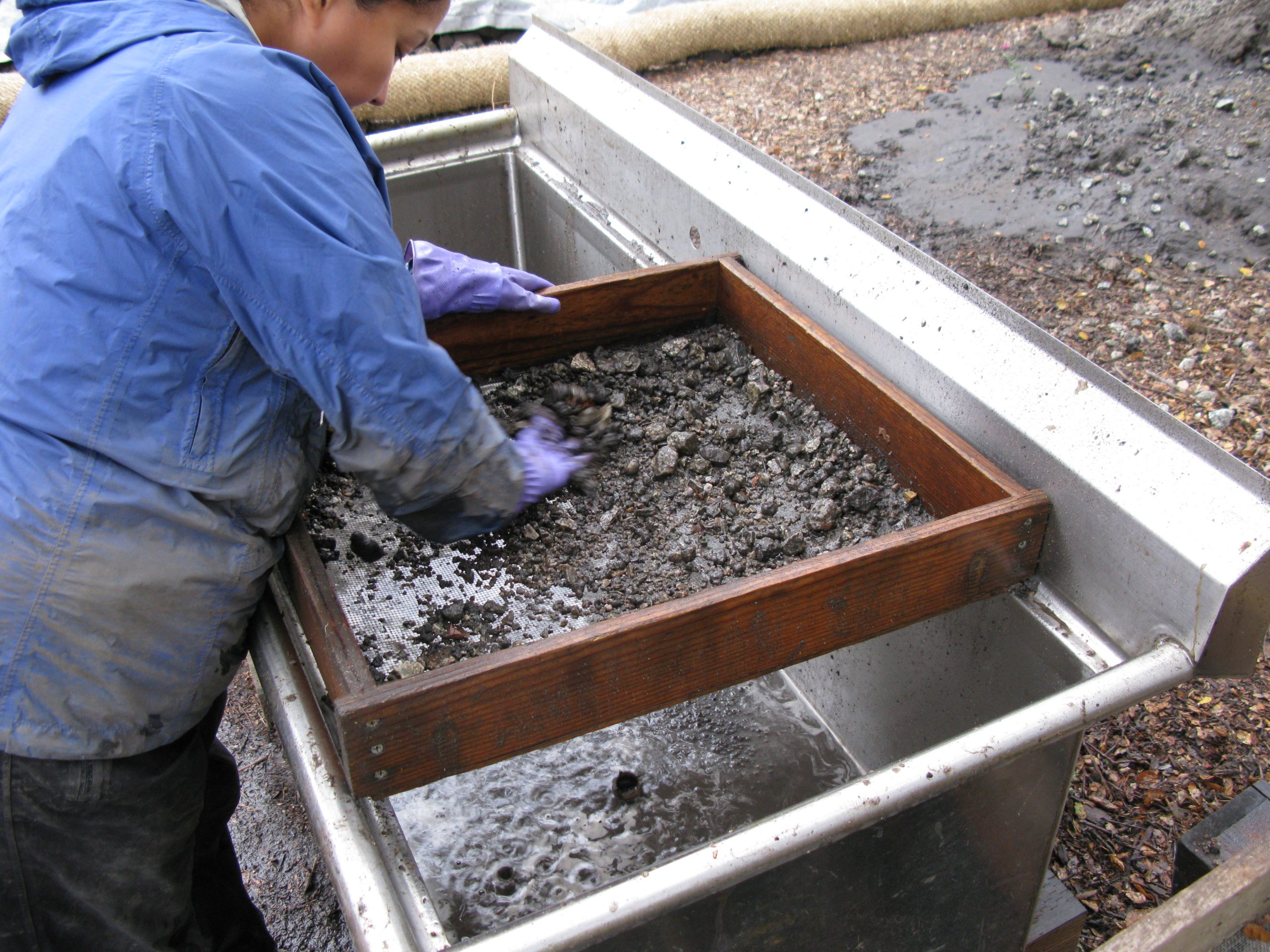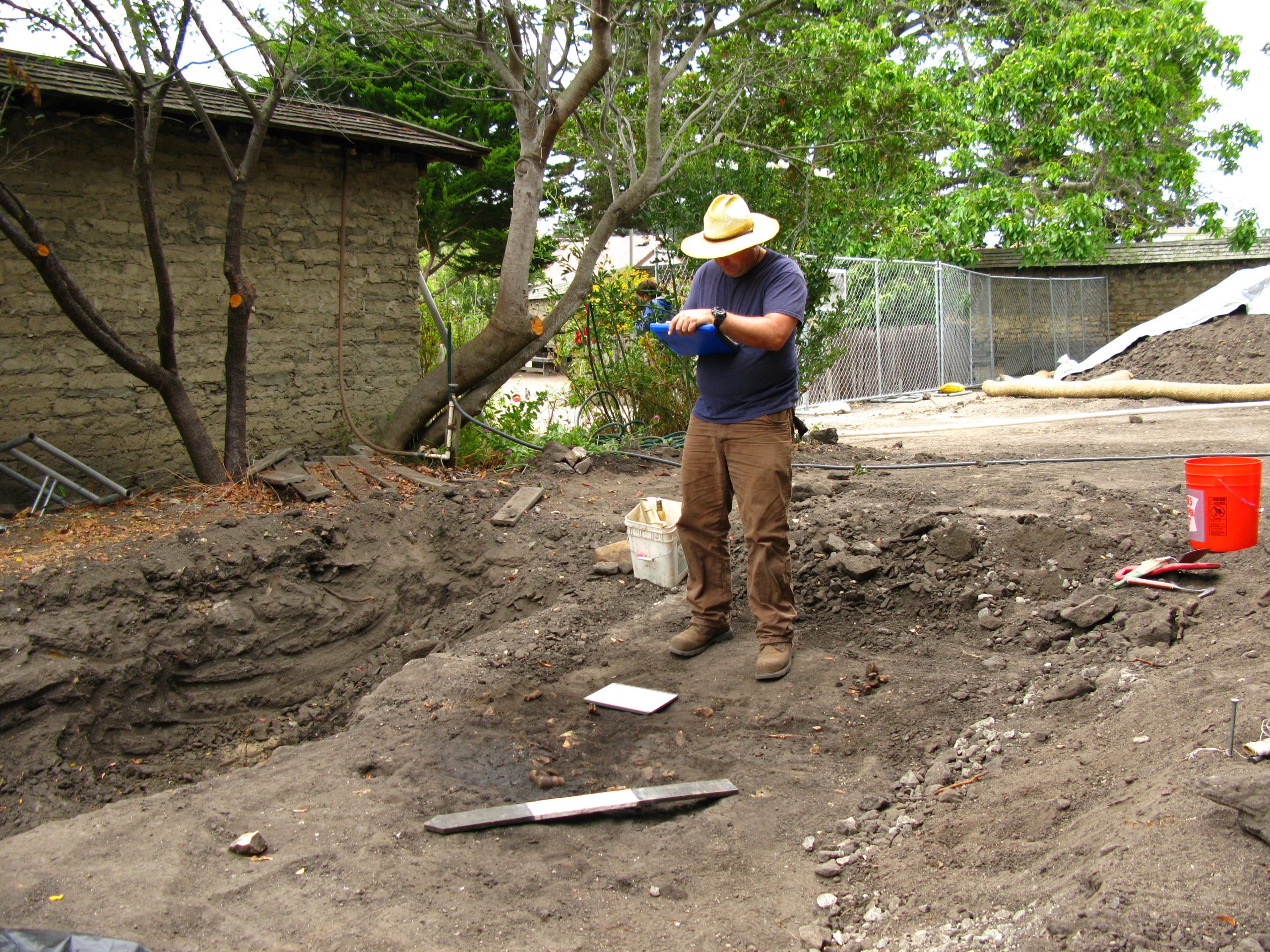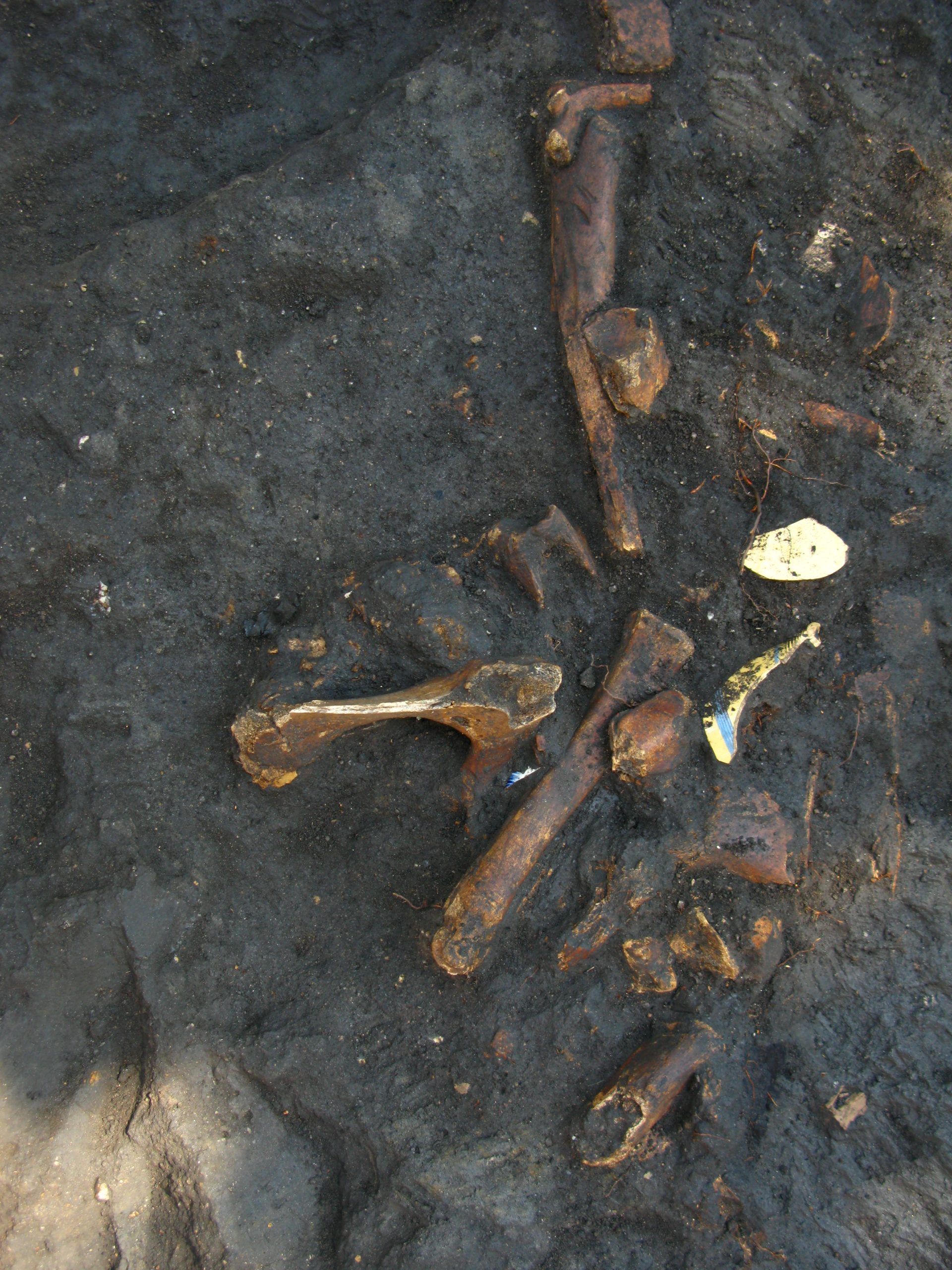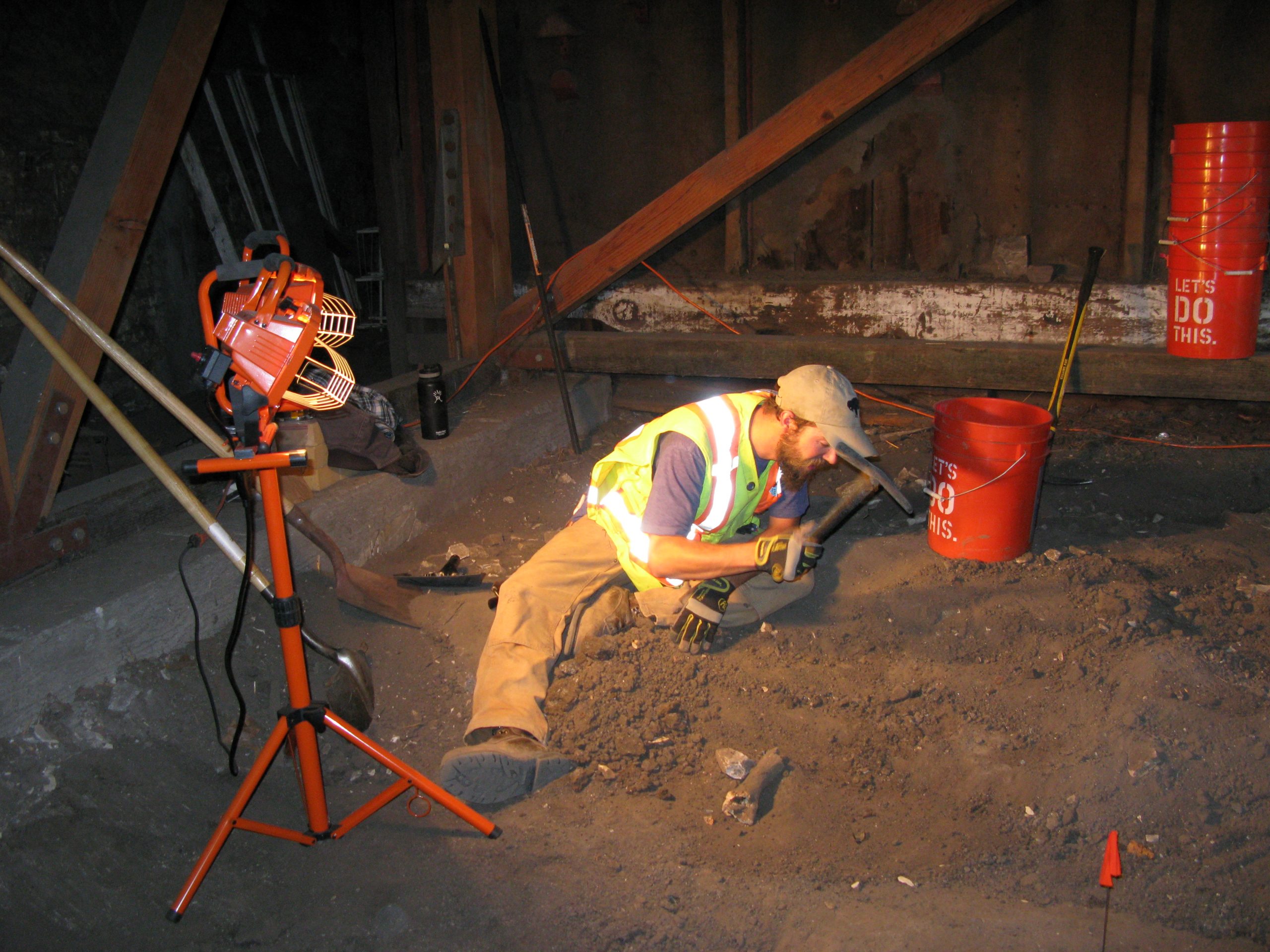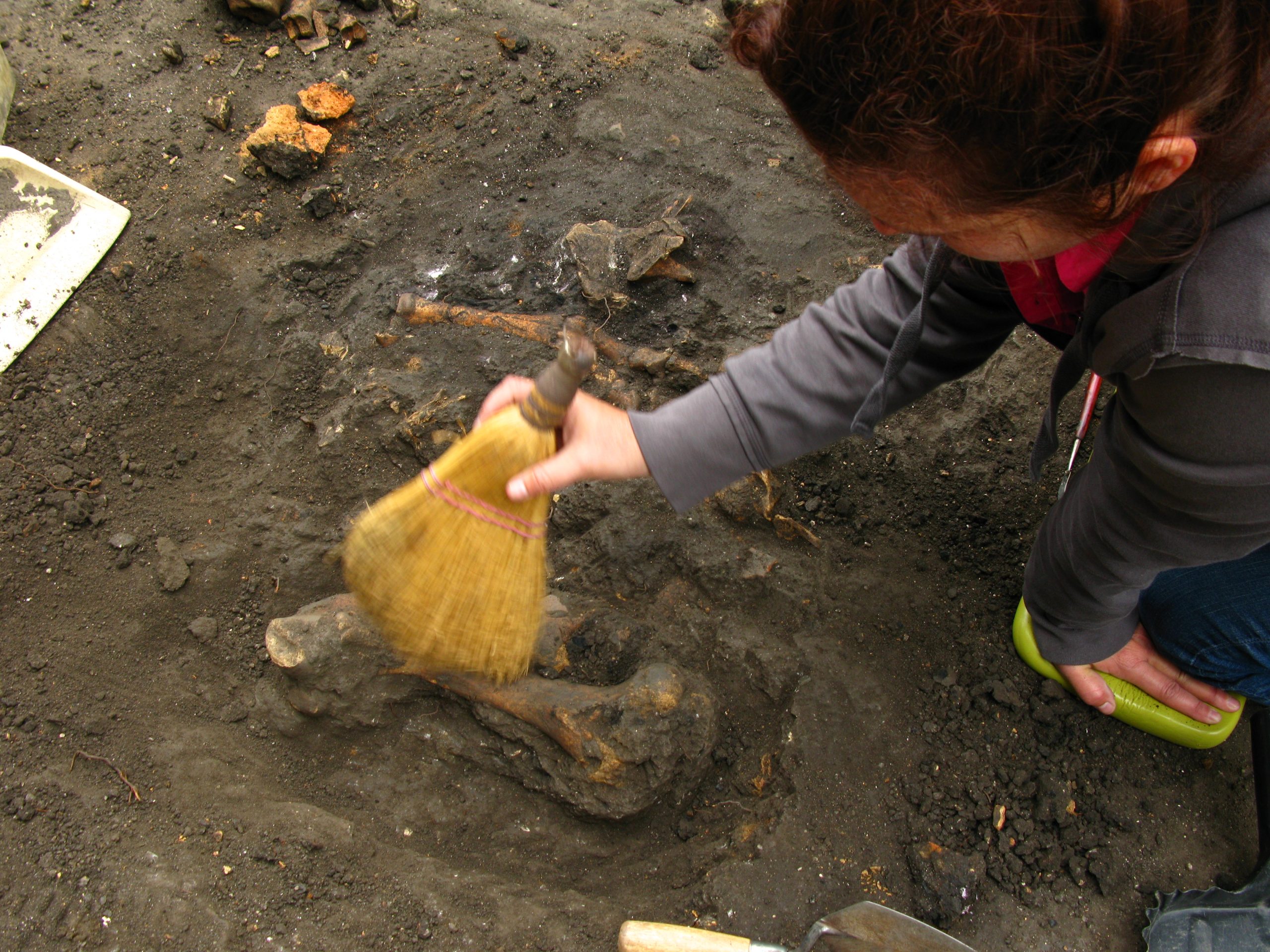 In 1979 California State Parks continued investigations that exposed twelve new archaeological features including two wells and five pits containing rich assemblages of mid-nineteenth century artifacts. The Diaz family privy, known as Feature 23, was a particularly artifact-rich resource, filled with glass, earthenware, porcelain, and some metal artifacts. All were dated to the late 1850's. California State Park's investigations generated one of the richest historical archaeological collections in California.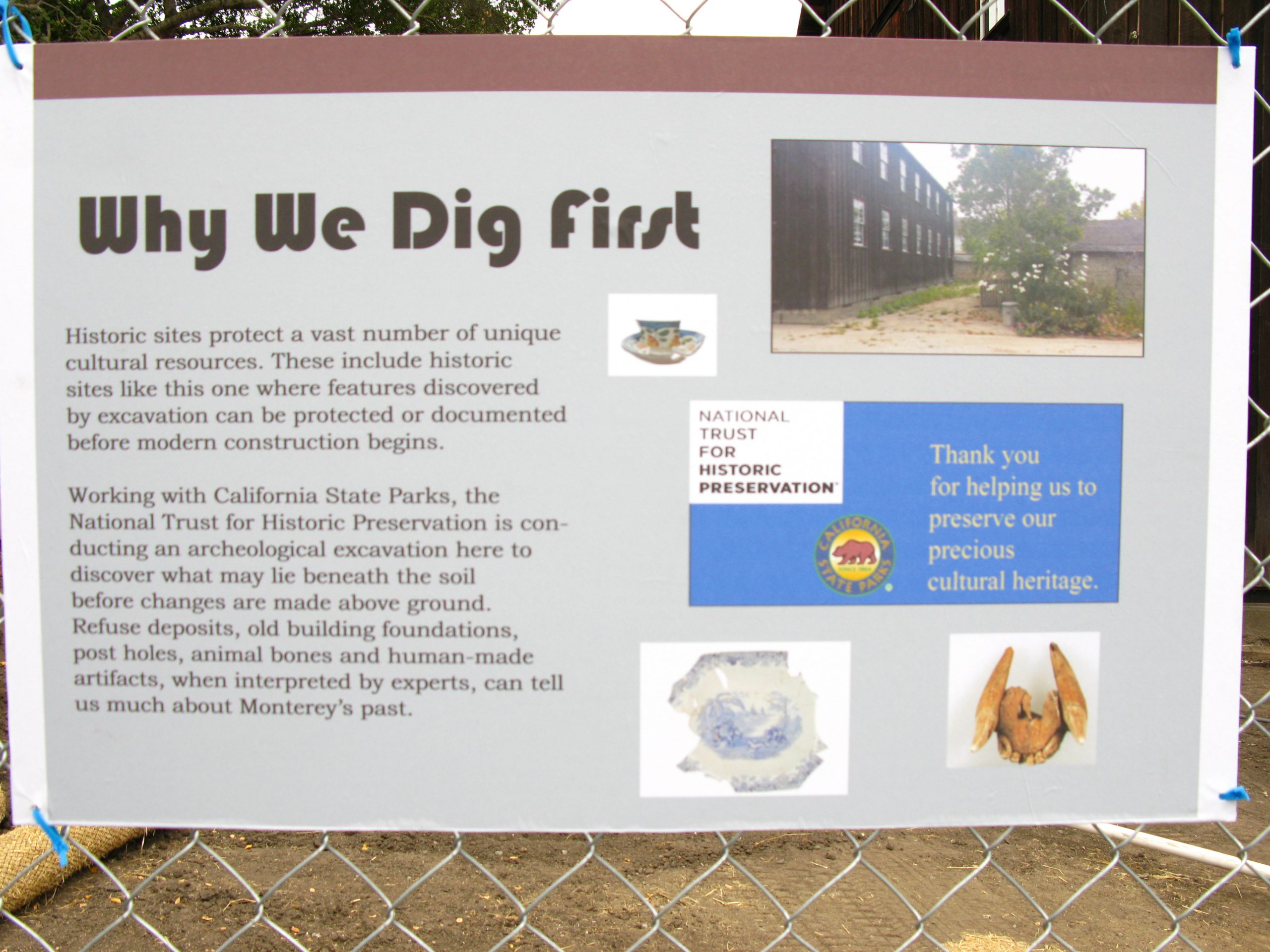 When the lease with California State Parks expired, the National Trust for Historic Preservation retained the archaeological firm ESA to renew archaeological investigations prior to revitalizing the Cooper Molera complex. ESA discovered a large well behind the Cooper Adobe, several segments of foundations or old courtyard walls that once divided the property, and numerous trash pits. A trash pit near the Cooper cookhouse contained an iron cooking vessel, a butchered whale vertebra, a large quantity of animal bones, and a large collection of Chinese ceramic fragments, which likely reflect Captain John Cooper's trading expeditions to the Far East.
Some of the archaeological treasures uncovered during these investigations are now on exhibit in the Cooper adobe. They give us a unique glimpse into the lives of people who have lived and worked on the Cooper property since its construction in 1827.
Archaeological Research
Researched by California State Parks and the Environmental Sciences Associates.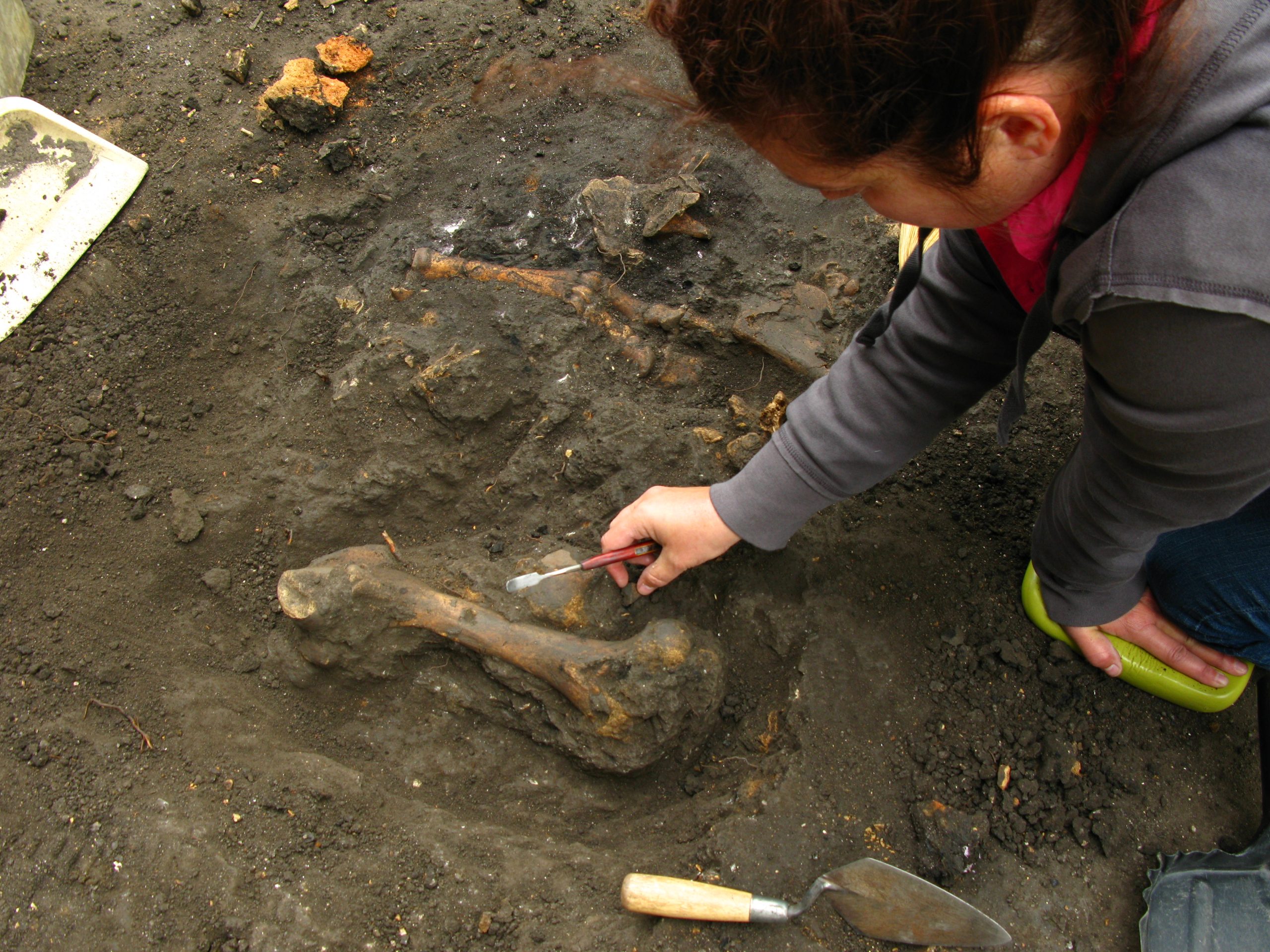 Items found at Cooper Molera
Photos from the Marcia DeVoe Collection. 1980
Click the link below to learn more about objects found at the Cooper Molera Adobe during our time of archaeological digging.