Who's Who in the Cooper Molera Adobe family history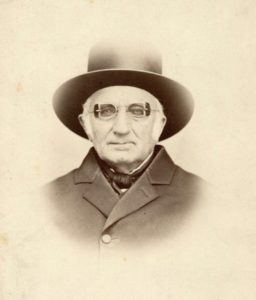 John B.R. Cooper (1791 – 1872)
Sea Captain, Merchant, and Immigrant
Captain Cooper went to sea when he was 14 years old. In 1823, his voyages brought him to Monterey, which was a part of Mexico at the time, where he met and married Encarnacion Vallejo and became a naturalized citizen of Mexico in 1830. He built the Cooper Adobe, operated a general merchandise store, and continued his trading expeditions to Hawaii and China. Cooper was granted vast ranchos from Sonoma to Big Sur where he raised cattle and built California's first power-operated commercial sawmill in Sonoma.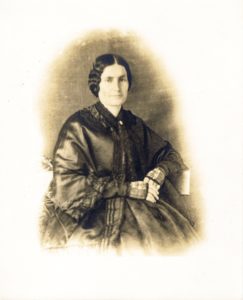 Encarnacion Vallejo (1809 – 1902)
Devout Wife and Mother
Encarnacion Vallejo grew up in Monterey with her parents Ignacio and Maria Vallejo and nine brothers and sisters. When she was 18 years old, Encarnacion married Captain Cooper. She raised their children in the Adobe while managing the family's affairs during her husband's long voyages. Captain Cooper deeded the Cooper Adobe to Encarnacion in 1852.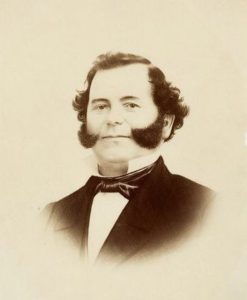 Mariano Guadalupe Vallejo (1807 – 1890)
Military Commander, Politician, and Rancher
Mariano Vallejo was Encarnacion de Vallejo Cooper's brother. Born in Monterey, he entered the military in 1823, served as the Commander of the Presidio of San Francisco in 1833, and founded the town of Sonoma in 1834. He was named Comandante General of the "Free State of Alta California" in 1836, an appointment eventually confirmed by the central government of Mexico. After California became a part of the United States, Vallejo was a delegate to California's Constitutional Convention and was elected to California's first senate.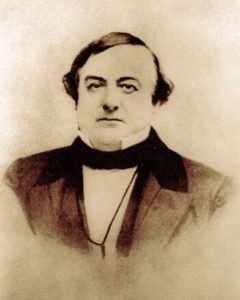 Juan Bautista Alvarado (1809 – 1882)
Politician, Businessman, and Historian
Juan Alvarado was Encarnacion de Vallejo Cooper's nephew. Alvarado traded the El Sur Rancho to Captain Cooper in 1834. The family ranched this property for decades until Frances Molera sold it to the Nature Conservancy in 1965 for what eventually became Andrew Molera State Park. Alvarado served as the governor of Alta California from 1836 to 1842.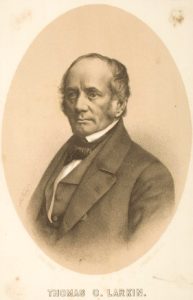 Thomas Oliver Larkin (1802 – 1858)
Businessman and Politician
Thomas Larkin was Captain Cooper's younger half-brother. Born in Massachusetts, he joined Cooper in California in 1832 as his clerk-assistant. He went on to become one of Monterey's leading businessmen and was named the first and only US Consul to Alta California.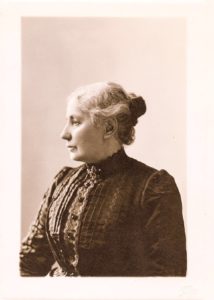 Anita Cooper Wohler (1828 – 1912)
Advocate for Spanish Culture
Anita Wohler was Captain John and Encarnacion Cooper's oldest child. She married German-born Herman Wohler and they made San Francisco their home. In 1900 she bought back the Diaz Adobe and Spear Warehouse, consolidating the entire Cooper property. Upon her death she willed the complex to Frances Molera.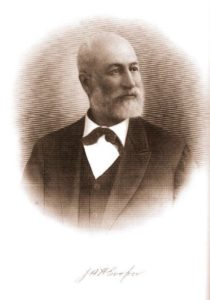 John H. Cooper (1830 – 1899)
Politician and Rancher
John Cooper was Captain John and Encarnacion Cooper's oldest son. He attended missionary school in Honolulu, then was taught by private tutors at home in Monterey. Following his father's death, he managed the family ranch lands which comprised over 17,000 acres, making Cooper one of the largest land owners in the state. John H. Cooper served as a Monterey County supervisor for nine years.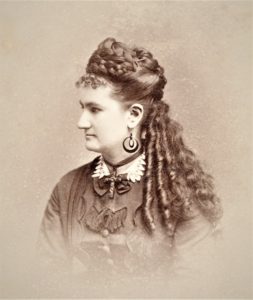 Amelia Cooper Molera (1844 – 1918)
Rancher and Philanthropist
Amelia Cooper Molera was the daughter of Captain John and Encarnacion Cooper, and the direct descendent to bring the Molera name into the family. She married Eusebio Molera in 1875, and they had two children, Andrew and Frances Molera. During her lifetime she supported the arts and charities through her church and San Francisco social clubs.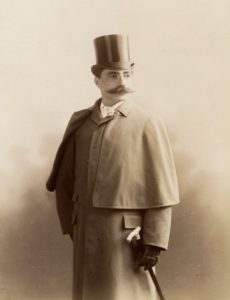 Eusebio Molera (1846 – 1932)
Engineer, Politician, and Scientist
Eusebio Molera moved to the United States after graduating from university in his native Spain. As an engineer, inventor, and architect, Eusebio was a true Renaissance man. He supervised the construction of several lighthouses in California. While working at the Point Sur Lighthouse he met and married Amelia Cooper. He served on the San Francisco Board of Supervisors, was president and director of the California Academy of Sciences and was a noted scholar.
Andrew Molera (1877 – 1931)
Rancher, Businessman, and Bohemian
Andrew Molera was the grandson of Captain John and Encarnacion Cooper. While attending UC Berkeley he played center on the football team. Andrew is credited with introducing artichokes to Monterey County. He raised thoroughbred horses, established the award-wining El Sur Kennels, and maintained one of the largest short-horned cattle herds in California.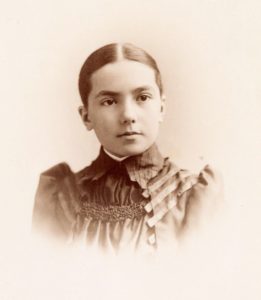 Frances Molera (1879 – 1968)
Businesswoman, Rancher, and Historian
Frances Molera was Captain John and Encarnacion Cooper's granddaughter. She was a member of the California Historical Society, was active in the Society of California Pioneers' Women's Auxiliary and the Convent of the Sacred Heart Alumni. Frances inherited the entire Cooper Molera complex in 1912, and in 1968, she willed the property to the National Trust for Historic Preservation, a private nonprofit organization that owns the property to this day.

Manuel Diaz (1812 – 1876)
Merchant Trader, Alcade
Manuel Diaz was born in Tepic, Mexico in about 1812, to Ysidro Diaz and Maria Josefa Garcia. By 1842 he was living in Monterey. Diaz married Maria Luisa Merced Estrada, the 20-year-old daughter of Mariano Estrada, on December 1, 1843 at Mission San Carlos Borromeo, in nearby Carmel. Their only child, Vincente, was born September 6, 1844. He ran a dry-good store in the adobe of the adjoining Cooper's home between 1845 and 1855. He served as the first Alcade of Monterey assuming office on January 1, 1846. He died on April 15, 1867 at age 55.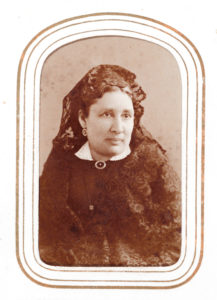 Maria Luisa Merced Estrada (1812 – 1876)
When her mother died, twelve-year-old Ana Maria Luisa Estrada moved in with her older sister Adelaida and her husband David Spence. In 1843 she married Manuel Diaz, a ship captain and trader. They purchased an adobe home next door to the Cooper family and added a corner store. After the gold rush Monterey suffered a severe depression, and like many others, Manuel Diaz lost his business and home. His brother-in-law bought the property at auction, so the Diaz family could remain in their home. Ultimately, the Spences deeded the property back to Luisa Diaz where she lived until the turn-of the-century. Upon her death, the Diaz adobe was purchased by Cooper's daughter, Ana Wohler, who in turn willed it to her niece, Francis Molera. With this final transaction, the Diaz Adobe and Cooper Adobe were reunited under Cooper ownership after seventy years of separation.
David Spence (1798 – 1875)
Businessman, Alcade, Judge
David Spence was born in Aberdeenshire, Scotland, on October 24, 1798. He came to Monterey on October 11, 1824 on a vessel from Lima, Peru. He became a clerk for William Hartnell, and later opened his own shop in Monterey. He married Adelaide Estrada in 1829. She was the daughter of Mariano and Isabel Estrada, natives of Monterey. Spence acquired Rancho Encinal y Buena Esperanza on the Salinas plains. He subsequently became alcalde of Monterey, Judge of First Instance, and a member of the state legislature. He died in Monterey on February 18, 1875. Source