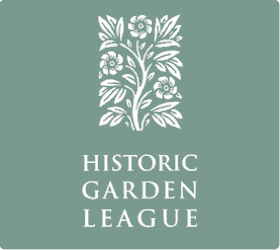 If you share a passion for gardening and history, and you enjoy enriching your life with new friendships, the Historic Garden League is the place for you.
The Historic Garden League of Monterey is a nonprofit educational organization. Your membership and donation help us to meet our goals: to support the development, knowledge, preservation and appreciation of Old Monterey's historic gardens. Visit their website above.
Garden at the Cooper Molera Adobe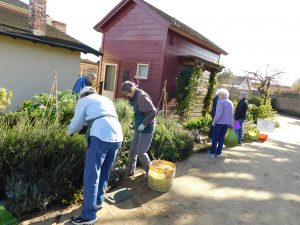 Volunteers interested in gardening at the Cooper Molera Adobe's Gardens can join the Historic Garden League to participate in a monthly garden session at the Adobe. Cooper-Molera volunteers get a waived membership fee with the Historic Garden League. Please consider joining to participate in the many events the League has to offer, including various fundraising events, such as garden lunches, and tours. Visit their website to signup and learn more.