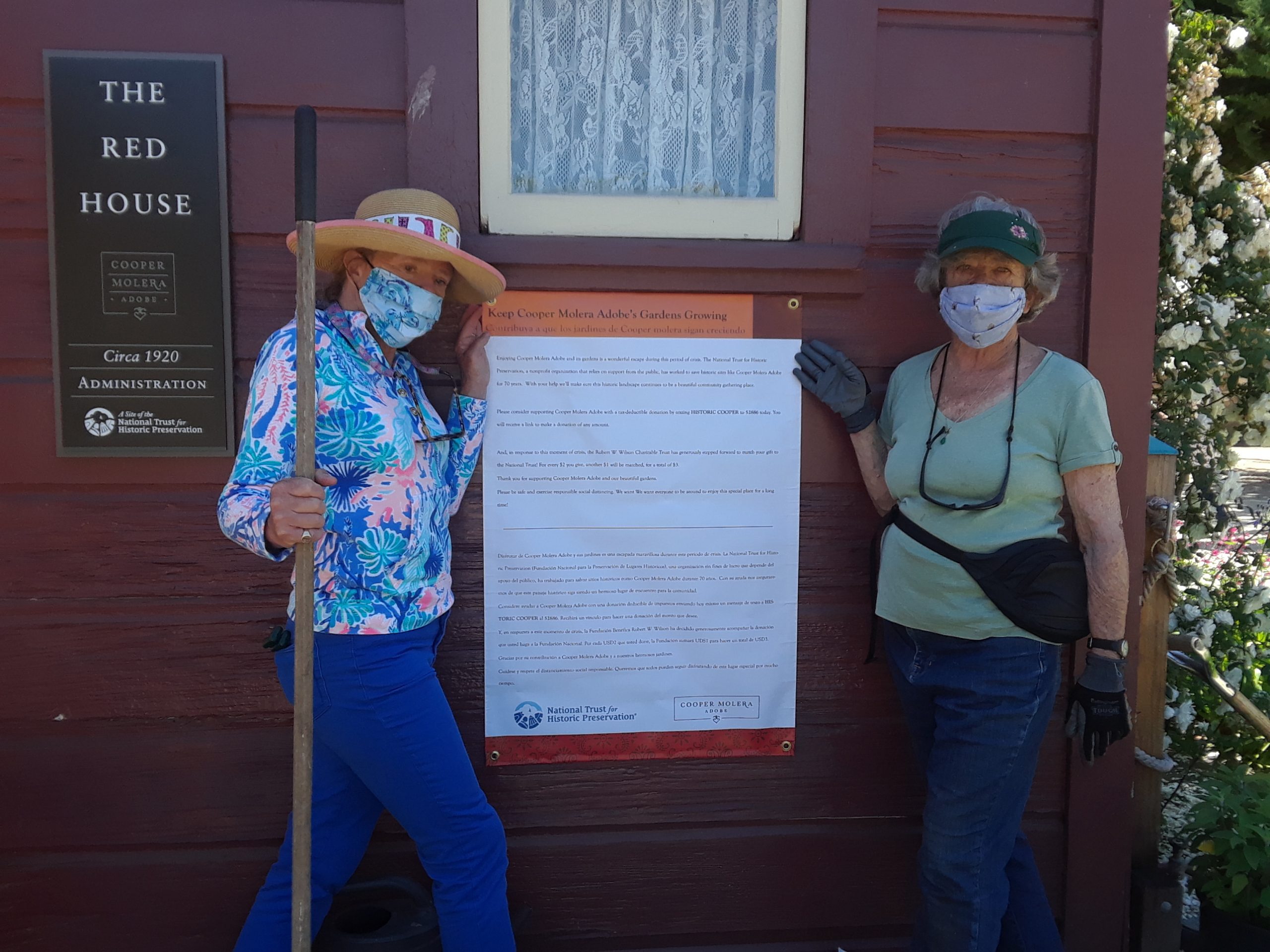 Donating at Cooper Molera
Donations for the Museum goes towards our exhibits, programs and events throughout the year as well as helps out in our garden spaces.
Another way to donate to the Cooper Molera Adobe is to donate your time. We love having new volunteers and are accepting new volunteers to help do tours, beautify the gardens, help greet at events, and much more.
Visit our volunteer page for more information.
How to Donate
Text Donations:
Enjoying Cooper Molera Adobe and its gardens is a wonderful escape during this period of crisis. The National Trust for Historic Preservation, a nonprofit organization that relies on support from the public, has worked to save historic sites like Cooper Molera Adobe for 70 years.  With your help we'll make sure this historic landscape continues to be a beautiful community gathering place.
Please consider supporting Cooper Molera Adobe with a tax-deductible donation by texting HISTORIC COOPER to 52886 today. You will receive a link to make a donation of any amount.
And, in response to this moment of crisis, the Robert W. Wilson Charitable Trust has generously stepped forward to match your gift to the National Trust! For every $2 you give, another $1 will be matched, for a total of $3.
Thank you for supporting Cooper Molera Adobe and our beautiful gardens.
In person or Mail Donations
We have a cash donation box in our Museum's Skylight room if you are visiting us in person. Send personal check or money orders in envelope to:
Attn: Dianna O'Briant
Cooper Molera Adobe
506 Munras Ave. Monterey, CA 93940