Happy Valentines!
As a special treat for Valentine's Day, please enjoy our lovers of Monterey place mats for our "At the Table" exhibit. You can find these in the dining room of the Cooper Adobe. These are love stories from notable characters through out Monterey's rich history.
In the Museum: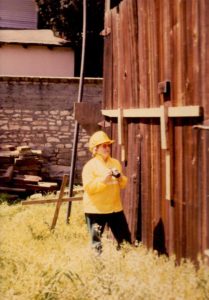 Archives Spotlight: Marcia De Voe's Documentary Photography at Cooper Molera Complex
From her pamphlet recording the 1979 Cooper Renovation by California State Parks:
"I was asked in the latter part of 1979 if I would volunteer my services for a couple of years as to record the restoration process. Those couple of years became five years, and the assignment spread to to slide shows (over 150), art exhibits (over 25), publicity articles, and archaeological digs – to name a few. I have loved every minute of it!"
Over the next few month we will be exploring the Cooper archives and sharing the story that Marcia has captured for us through daily posts on our Instagram page.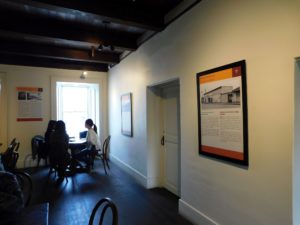 "Vital Signs" in Diaz Gallery
Two centuries of commercial signs at the Cooper Adobe complex.
For almost two hundred years a variety of businesses have occupied the Spear Warehouse and Corner Store within the Cooper Adobe Complex.
In 1836 Nathan Spear opened a store in the Spear Warehouse with partners Jacob Primer Leese and William Hinkley. Over the next century a hotel, restaurant and bar, Ballet studio and boys club welcomed the Monterey community.
The Corner store, built by Manuel Diaz, has housed general merchandise stores, a real estate office, a gift store and now Alta Bakery. To attract customers, business owners employed a variety of advertising signs, trademarks and slogans which can be seen in this exhibit.
We invite you to explore our exhibit in the Diaz Gallery; open 7am-4pm daily
SAVE THE DATES
History Hunt & Community Party 2020

VOLUNTEERS WANTED
Please contact Dianna O'Briant at 831-223-0172 x7776.
More details to come for positions…
Event Address: 506 Munras Avenue Monterey, CA 93940. Cooper Molera Adobe
Date: Saturday, May 16, 2020
Time: TBD
Contact us at 831-223-0172 x7776 or dobriant@savingplaces.org
Test your knowledge of local history and have fun! A free community event for all family, friends, groups and individuals of all ages.
Participants will have free admission to all historic locations on a scavenger hunt list. Visit 25 historic sites and become a part of Monterey's rich past. Come back to the Cooper Adobe after the hunt for the answers to the questions on your hunt packet and an awards ceremony for the winners!
Want more updates?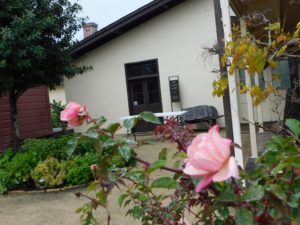 Follow us on Instagram! We post daily pictures, videos, and other happenings at Cooper-Molera Adobe.