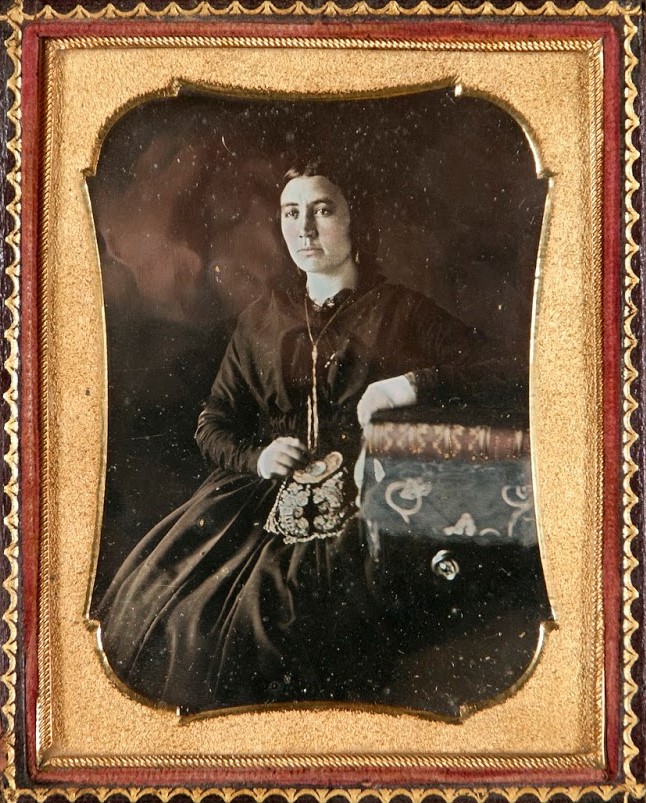 Where Women Made History: Cooper Molera Adobe

María Paula Rosalía Vallejo de Leese (1811-1889)

"Those hated men inspired me with such a large dose of hate against their race that though twenty-eight years have elapsed since that time, I have not forgotten the insults heaped upon me and not being desirous of coming in contact with them I have abstained from learning their language."

Born into one of the richest landholding families in Alta CA, Rosalia exemplified the life of elite young women of the ranchero class. Expected to follow the traditions, the strong-minded Rosalia stunned society when she secretly married Jacob Primer Leese, an American Trader.

Her family, particularly her brother, the politically influential Mariano Guadalupe de Vallejo, who had chosen another marriage partner for her, never forgave her. Remaining in limited good graces with the family, the couple purchased land and raised a family of their own.

Although she had married an American, the occupation of Alta CA by the US exposed Rosalia to American opportunism, depravity, and disregard for native Californian inhabitants.

In one incident, Captain John Fremont threatened to burn down the buildings with women inside, forcing Rosalia to write a letter rejecting Mexican support for Sonoma. In 1865 she abandoned the family following a failed land venture and moved her family to her brother's estate in Sonoma, Lachryma Montis.

Rosalia died on July 31, 1889, and was buried at Mission San Carlos de Monterey, the same place she was baptized. Born a Californio elite, Rosalia died a reluctant American.
.