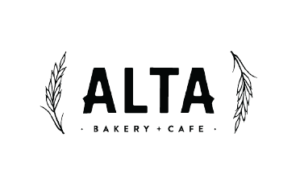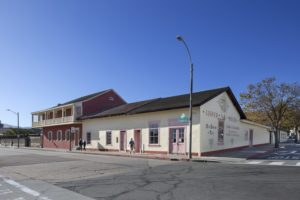 This corner Adobe joining the Cooper house was sold to Maunal Diaz by Nathan Spear in 1845 who lived there and operated a dry-goods store. In 1869, Honoré Escolle, a French émigré, took over the store, opening Pioneer Bakery. Manual's wife, Luisa, continued to live in the house until 1900, and the corner store became known as the "Diaz Adobe." After John Cooper passed in 1872 the property passed to his wife Encarnation, who in turn passed it onto their daughter, Anita Wohler. She eventually purchased back the corner store and updated it with Eusebio Molera. Wohler died in 1912 and left the property to her niece, Frances Molera. It changed hands many times as Frances rented it to various local businesses.
Frances died in 1968 and left the property to the National Trust for Historic Preservation. Thanks to two renovations since then with California State Parks and The National Trust for Historic Preservation, the corner store is now Alta Bakery. Ben Spungin and Kirk Probasco opened Alta Bakery and Café in April of 2019 and houses a inside seating area with the "Diaz Gallery" for local artists as well as a sunny outside garden seating area.
Visit Alta Bakery's Website here.
and