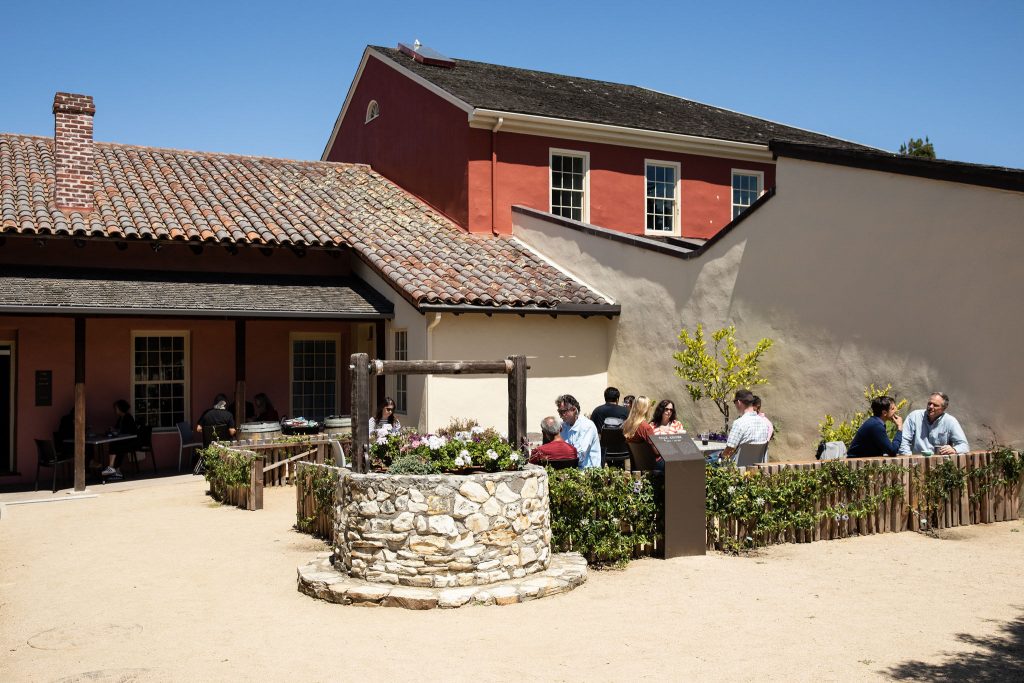 9/30/2020
We want to say a big thanks to those who continue to visit and support The Cooper Molera Adobe, Gardens, Alta Bakery, and The Barns. We are grateful to all of you who share our content online, visit our bakery, and continue to make this place special.
Our gardens are open to visit and enjoy, as well as the bakery for daily goodies. Please continue following the County of Monterey's protocols to help slow the spread of COVID-19.
A very big thanks to you all.
Cooper Molera Adobe museum is still closed following Monterey County's order to close museums to slow the spread of COVID-19.
We want to invite you to explore our online content as we believe museums have the power to create unity on not just social or political levels but also locally. We want to provide a sense of community and place by celebrating our collective heritage.
Events update:
History Hunt was held on August 22nd. An adventure through historic Monterey in a timed history scavenger hunt. Participants visited 25 historic sites and became part of the past. Thanks to all who attended! The questions and answers to this event are posted on our website.
Painting from Porches September 4 – 6, 2020. CANCELLED
Christmas in the Adobes December 11-12, 2020 CANCELLED. Please mark your calendars for next year's Christmas in the Adobes: December 10 and 11, 2021.
Supporting Cooper Molera:
Keep Cooper Molera Adobe's Gardens Growing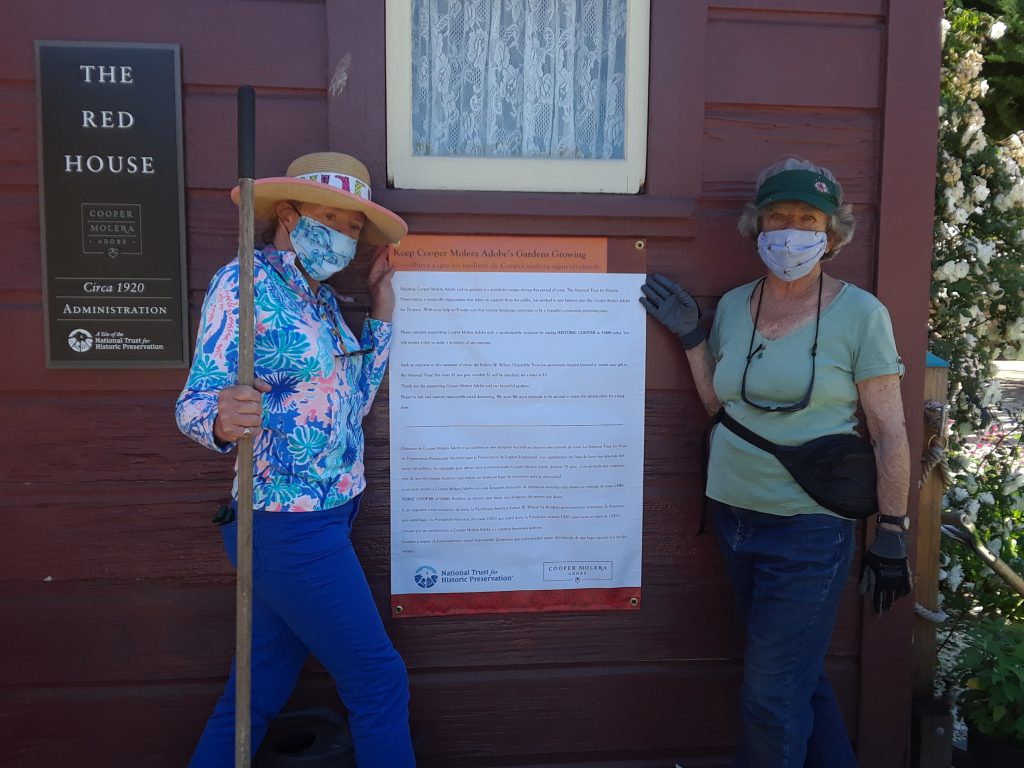 Enjoying Cooper Molera Adobe and its gardens is a wonderful escape during this period of crisis. The National Trust for Historic Preservation, a nonprofit organization that relies on support from the public, has worked to save historic sites like Cooper Molera Adobe for 70 years. With your help we'll make sure this historic landscape continues to be a beautiful community gathering place.Please consider supporting Cooper Molera Adobe with a tax-deductible donation by texting HISTORIC COOPER to 52886 today. You will receive a link to make a donation of any amount.
And, in response to this moment of crisis, the Robert W. Wilson Charitable Trust has generously stepped forward to match your gift to the National Trust! For every $2 you give, another $1 will be matched, for a total of $3.
Thank you for supporting Cooper Molera Adobe and our beautiful gardens.
Please be safe and exercise responsible social distancing. We want everyone to be around to enjoy this special place for a long time!