7/23/2021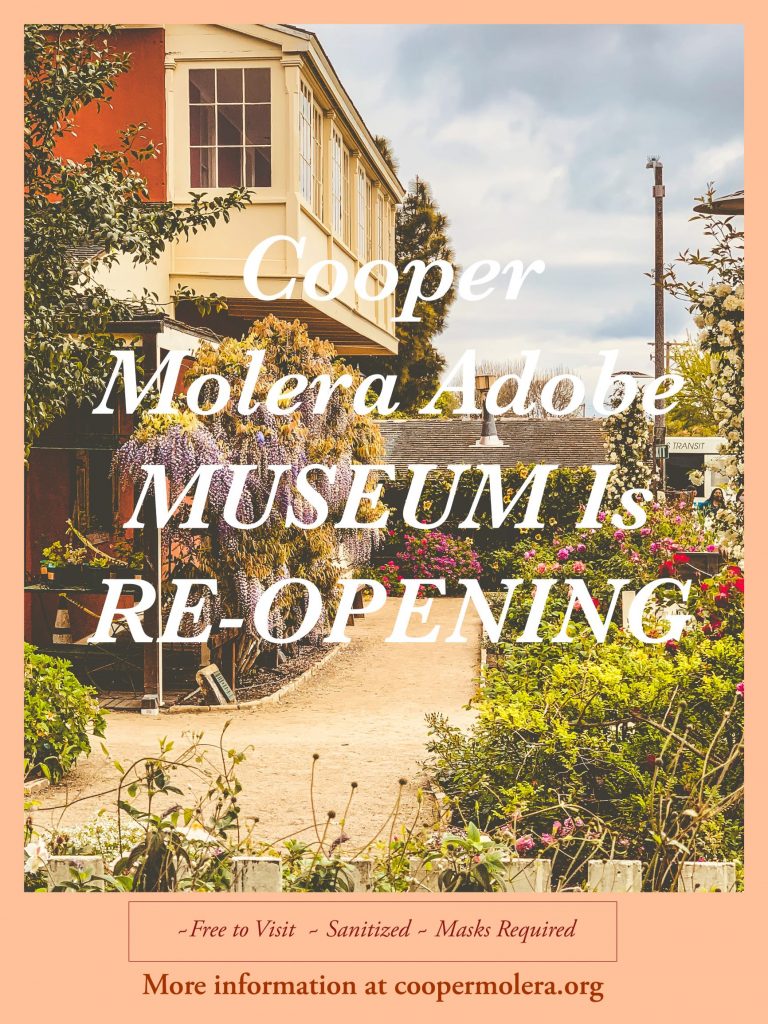 Starting July 31, 2021, The Cooper Molera Adobe Museum will be open on WEEKENDS ONLY (Saturdays and Sundays) 10 am-4 pm with enhanced safety protocols to the public.
While planning our re-opening we will be establishing required safety measures to ensure the safety of your museum visit. We are looking forward to welcoming you back to the Cooper Molera Adobe.
Admission: FREE
Tours: Self-guided, and Volunteer Docent Guide available on Saturdays 11-3
We plan on instituting the following guidelines:
Self-Screening upon entry
Mask requirements (regardless of vaccination status)
physical distancing requirements, and floor guides.
Hand sanitizer stations
Changed/limited interactive activities for public safety
Limited visitor capacity (6)
Please review our visitor guidelines upon entry to the museum at Coopermolera.org
Welcoming you back to the Museum!⠀
---
2/26/2021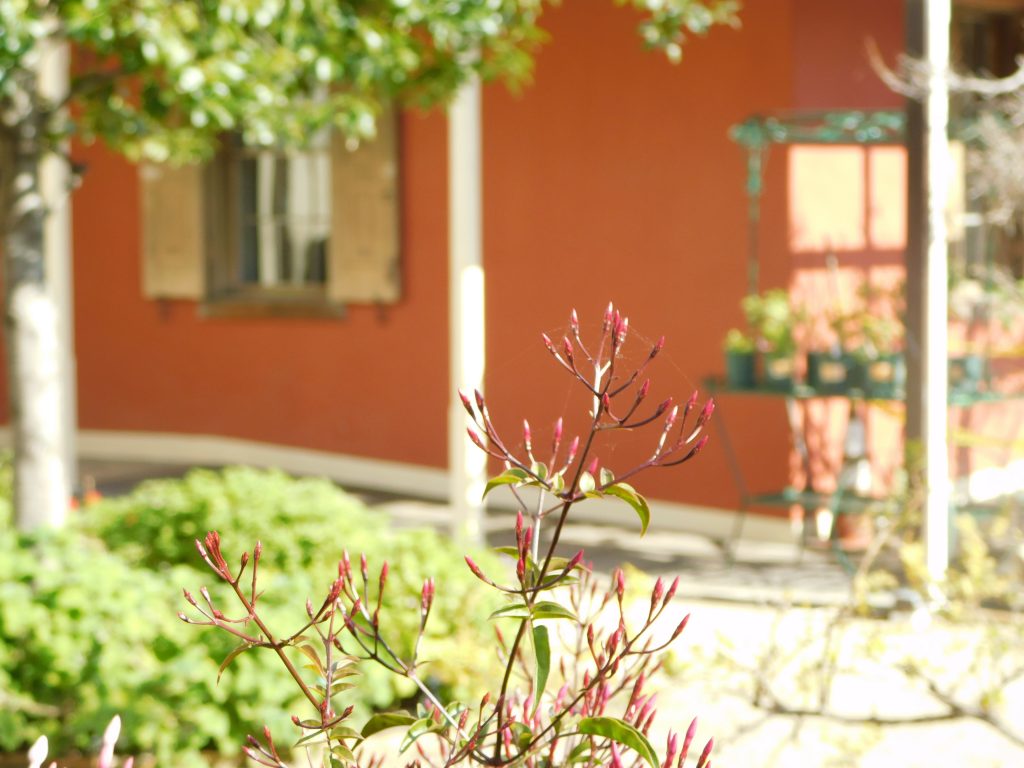 Hello to all,
The Cooper Molera Adobe Office will be closed March 8 through 16 on an administration leave. Plant sales will not be available on these days.
The Cooper office and plant sales will resume 10am-4pm on March 17th.
Please send any questions or inquiries for the Cooper office to dobriant@savingplaces.org or call 831-223-0172 x7776
EDIT**2/27/2021
To clarify, just the Cooper Molera Adobe museum office will be closed for admin leave. Right now, the Museum is closed for visitation due to our purple tier restrictions but we generally take questions and calls.
During our admin leave the office will be closed for calls, emails, and plant sales specifically from March 8-16. We will re-open (with the same COVID restrictions) March 17 and be able to take calls, emails and provide plant sales for the gardens.
The grounds, gardens, Alta Bakery and Barns will be open and operate as normal March 8-17.
---
1/30/2021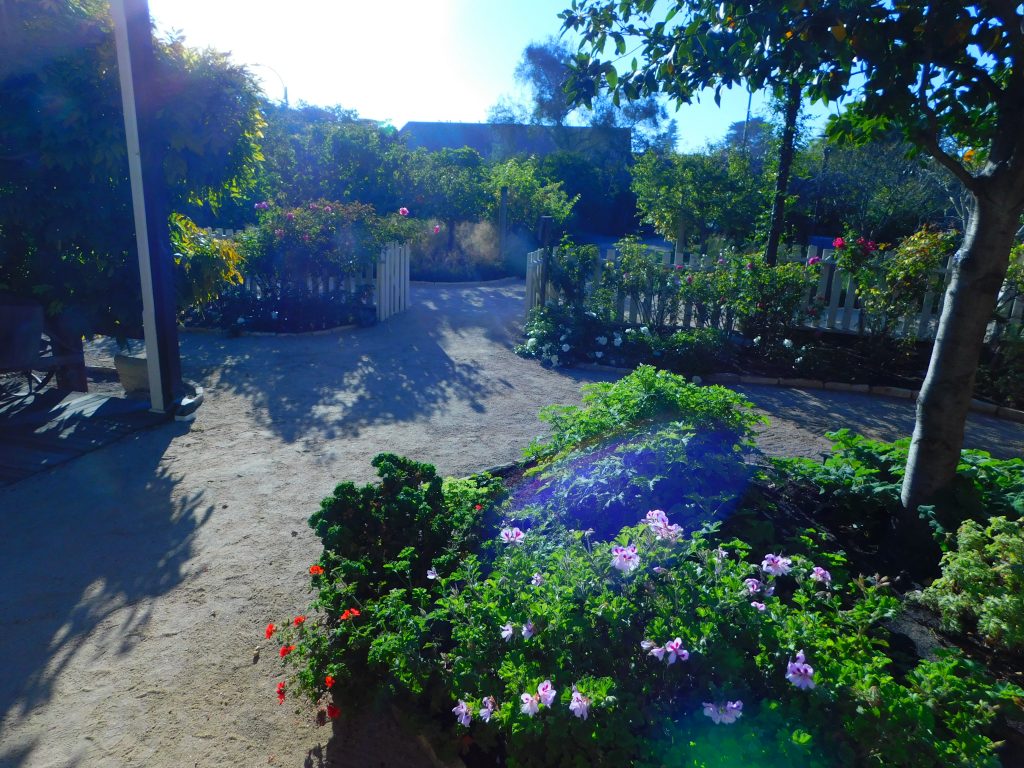 Governor Newsom has lifted California's shelter in place order which puts Monterey back into the purple tier for COVID-19. This allows Cooper-Molera to continue outdoor seating for Alta Bakery and our Cooper Molera Adobe admin office is open for questions Wed-Sun 10am-4pm.⁠

You can reach our office at 831-223-0172 x7776 for inquiries. Cooper Molera Adobe museum is still closed for visitation following Monterey County's order to close museums to slow the spread of COVID-19.⁠

Plant sales in the Cooper gardens will now continue as well, which follows the open office hours of the Cooper Adobe. Wearing masks and social distancing is required while on property and hand sanitizing is recommended. There are sanitizing stations setup at the Polk and Munras gate entrances.⁠
---
9/30/2020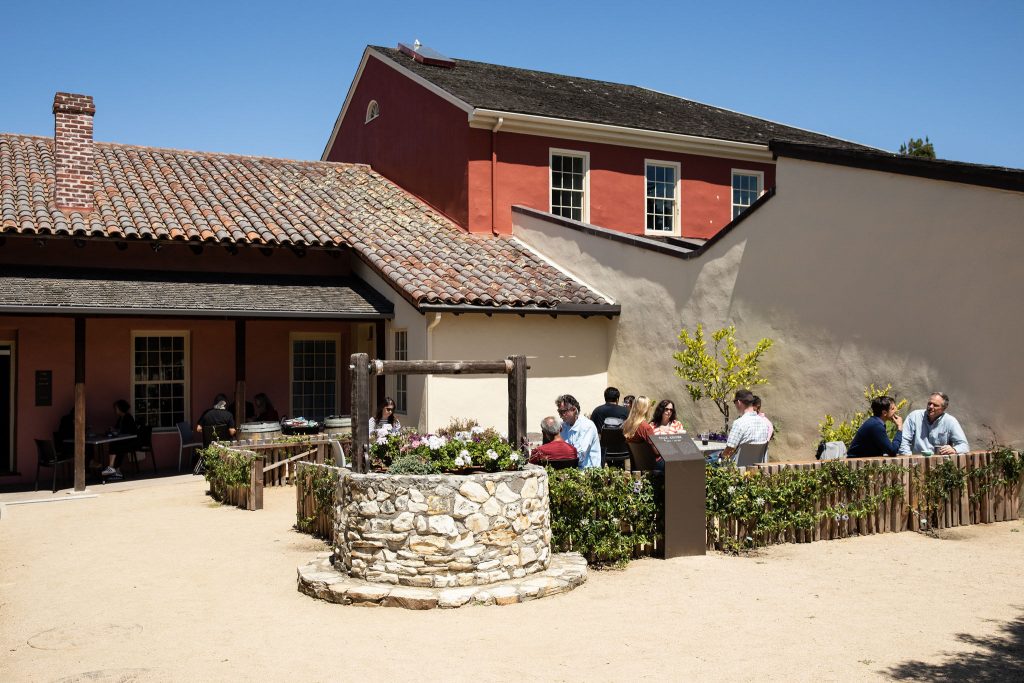 We want to say a big thanks to those who continue to visit and support The Cooper Molera Adobe, Gardens, Alta Bakery, and The Barns. We are grateful to all of you who share our content online, visit our bakery, and continue to make this place special.
Our gardens are open to visit and enjoy, as well as the bakery for daily goodies. Please continue following the County of Monterey's protocols to help slow the spread of COVID-19.
A very big thanks to you all.
Cooper Molera Adobe museum is still closed following Monterey County's order to close museums to slow the spread of COVID-19.
We want to invite you to explore our online content as we believe museums have the power to create unity on not just social or political levels but also locally. We want to provide a sense of community and place by celebrating our collective heritage.
Events update:
History Hunt was held on August 22nd. An adventure through historic Monterey in a timed history scavenger hunt. Participants visited 25 historic sites and became part of the past. Thanks to all who attended! The questions and answers to this event are posted on our website.
Painting from Porches September 4 – 6, 2020. CANCELLED
Christmas in the Adobes December 11-12, 2020 CANCELLED. Please mark your calendars for next year's Christmas in the Adobes: December 10 and 11, 2021.
Supporting Cooper Molera:
Keep Cooper Molera Adobe's Gardens Growing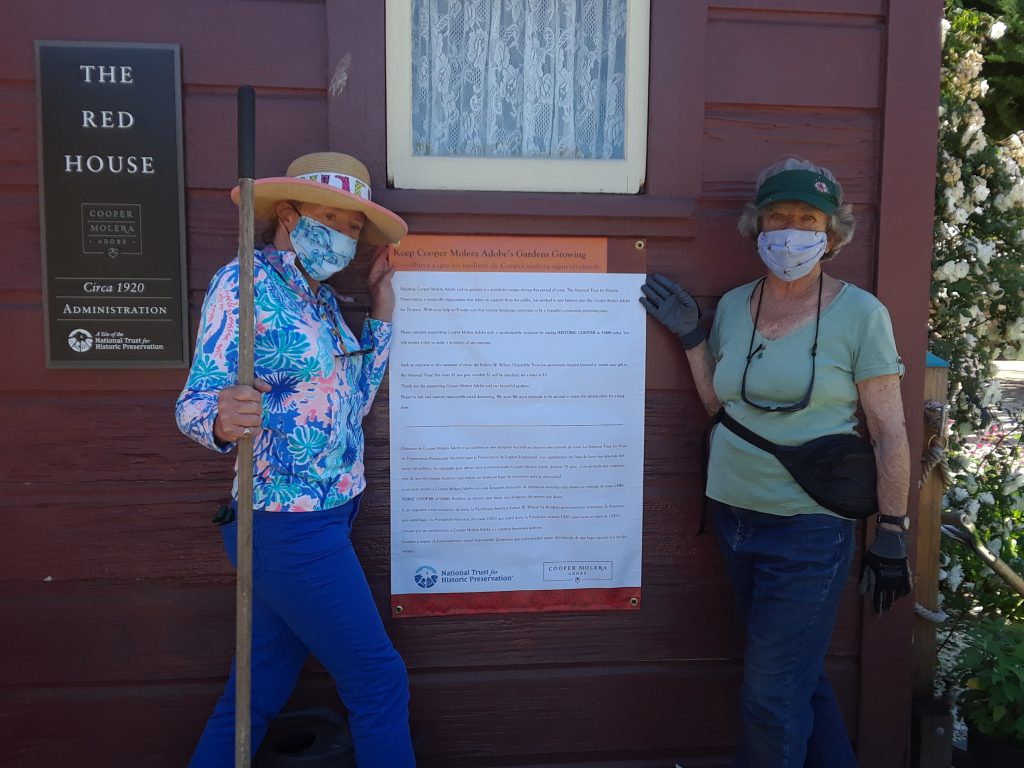 Enjoying Cooper Molera Adobe and its gardens is a wonderful escape during this period of crisis. The National Trust for Historic Preservation, a nonprofit organization that relies on support from the public, has worked to save historic sites like Cooper Molera Adobe for 70 years. With your help we'll make sure this historic landscape continues to be a beautiful community gathering place.Please consider supporting Cooper Molera Adobe with a tax-deductible donation by texting HISTORIC COOPER to 52886 today. You will receive a link to make a donation of any amount.
And, in response to this moment of crisis, the Robert W. Wilson Charitable Trust has generously stepped forward to match your gift to the National Trust! For every $2 you give, another $1 will be matched, for a total of $3.
Thank you for supporting Cooper Molera Adobe and our beautiful gardens.
Please be safe and exercise responsible social distancing. We want everyone to be around to enjoy this special place for a long time!