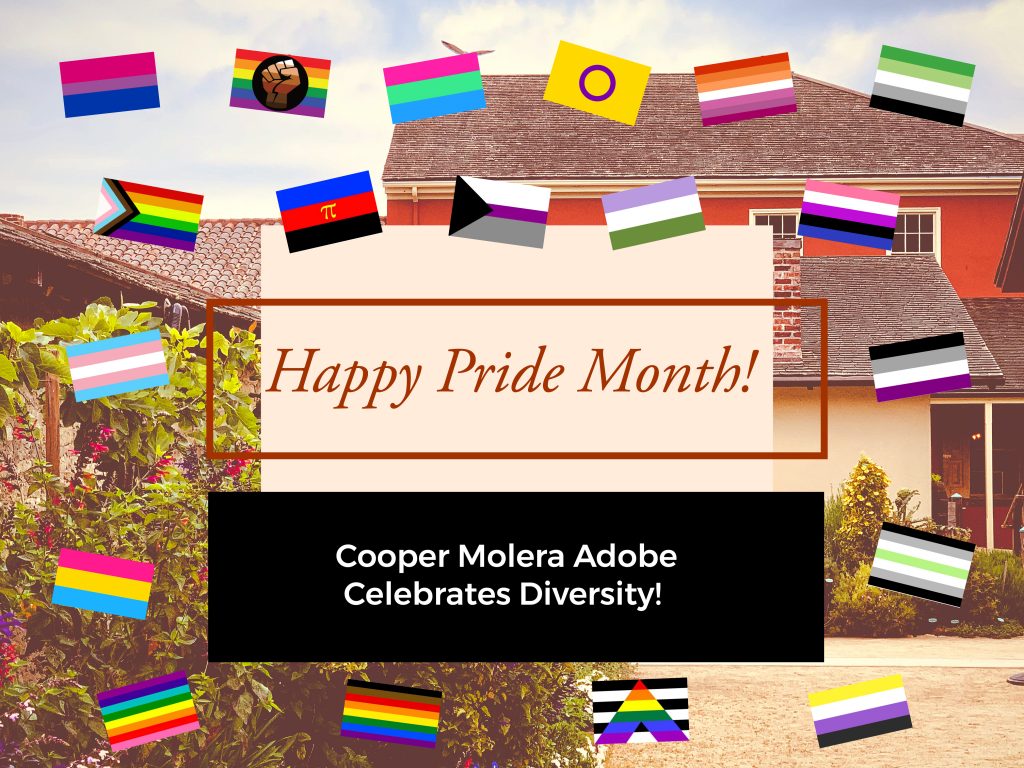 Happy Pride Month from the Cooper Molera Adobe! ⁠

We support all LGBTQ+ people in our community including, and not limited to: lesbian, gay, bisexual, transgender, queer, questioning, intersex, asexual, pansexual, fluid, and non-binary peoples.⁠

We see you and believe love is love, and encourage a society in which LGBTQ+ voices and perspectives are heard and seen, as well as equally welcomed and celebrated.⁠